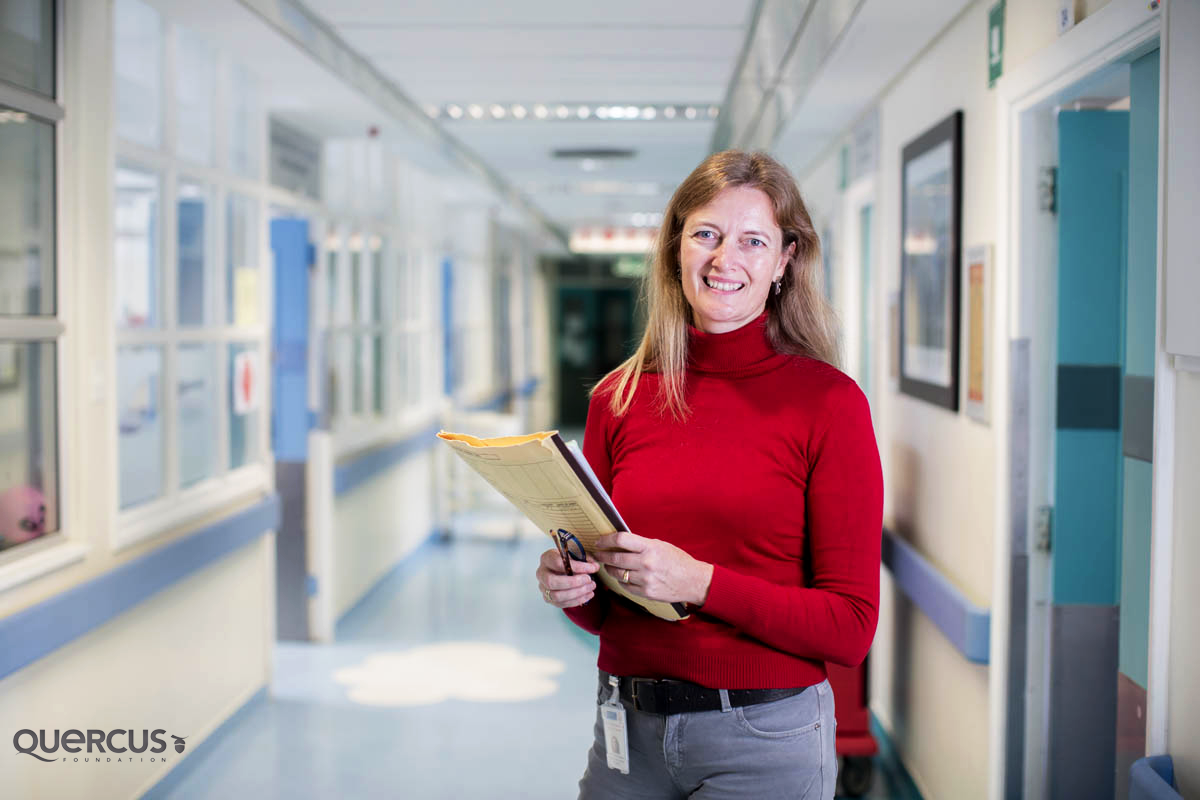 The RCWMCH is transforming lives all over Africa through it's training and research initiatives: Professor Wilmshurst, talks to us about how APFP is advancing child health in Africa.
October 29, 2016 | By Toni Calliva
The Red Cross War Memorial Children's Hospital (RCWMCH) is world renowned for its treatment, research and training programmes and the current upgrade and expansion of it's Paediatric Intensive Care Unit (PICU) is playing an important part in the development of expertise in paediatric clinical services throughout Africa. We recently interviewed Professor of Paediatric Neurology at RCWMCH, Jo Wilmshurst, who explained that "getting the unit upgraded will be absolutely superb" and is "something that definitely needs to happen".
The RCWMCH is the largest stand-alone paediatric hospital in sub-Saharan Africa and the upgrade and expansion project will create "more space for more training", which is integral as Africa has a significant burden of childhood disease, with relatively few skilled health care professionals. The World Health Organisation (WHO) estimates that children in low-or-middle-income countries are 16 times more likely to die before 5 years of age compared with children in high-income countries.
Professor Wilmhurst, also serves as Programme Director of the African Paediatric Fellowship Programme (APFP), an initiative established in the Department of Paediatrics and Child Health, RCWMCH and the University of Cape Town (UCT). APFP aims to improve child health capacity in African countries by establishing training partnerships with peer universities in priority areas, including: Cameroon, Ethiopia, Ghana, Kenya, Nigeria, Sierra Leone, Sudan, Tanzania, Uganda, Malawi, Zambia, and Zimbabwe.
Trainees are identified by the partner academic institutions in their home countries and spend 6 months to 2 years training in South Africa at the Department of Paediatrics and allied disciplines. Training takes into account the local infrastructure of each African partner country, with the result that trainees returning to their home institutions, are empowered to effect change by:
Building practice, research, and advocacy
Strengthening local training programs and
Influencing health care policies
APFP has the capacity to manage children with a spectrum of complex diseases specific to Africa, as well as other disorders of more international relevance. The Programme has become unique because it encompasses diverse paediatric disciplines and supports an extended and expanding number of African centres. Thirty-three centres in 13 African countries are partners with the program, and the program template is now followed by other partner sites in Africa.
"The idea is that we get enough of a critical mass across clinical disciplines and then gradually build up the skills they need, being extremely careful not to overstep what we are doing, so that it's always appropriate for the clinical capacity and priorities for when they go home. They can then start taking on their own training programmes so that they become the leaders and then they implement the local health care changes.  It's a really exciting programme." explains Wilmshurst.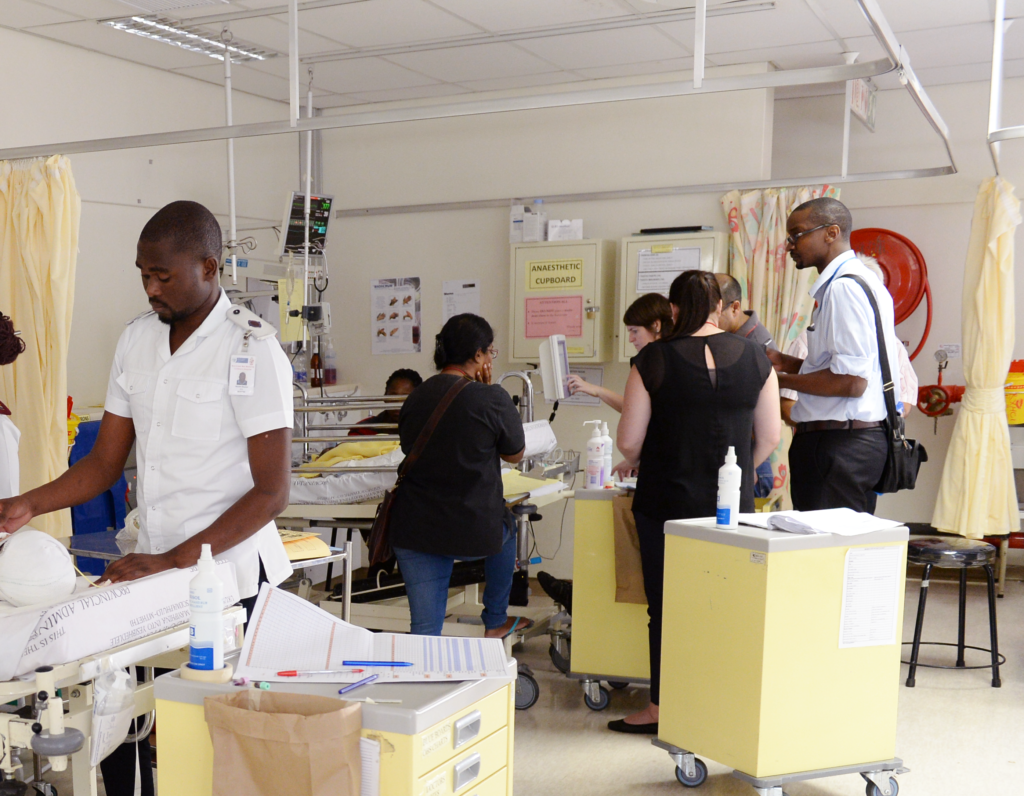 One of the early challenges that APFP faced was that before the program was established "trainees would often use access to the skills training in South Africa as a stepping stone and the really brightest trainees would disappear off to the States or to Europe" says Wilmshurst. The challenge of the brain drain is substantial for health care workers in resource-poor countries. A study assessing the career intentions of medical students from 6 sub-Saharan African countries found that 40% planned to train abroad and 21% intended on relocating outside sub-Saharan Africa. The factors for the lack of retention were listed as:
Career and training opportunities
Remuneration
Access to equipment and advanced technology
Regulated work environment and
Politics of health care in Africa
These factors, wherever possible, are addressed in the coordination of the APFP, the team strategically look at ways to adjust the programme in order to retain the skills pool of African child health specialists and continue to build a network of motivated, highly skilled clinicians who are equipped and committed to advance child health in Africa.
-The coordinators of the APFP liaise with referring institutions who identify areas of health care skills deficiency, according to the burden of disease and skills needed. From these categories, the referring institutions identify suitable applicants, who are guaranteed a position on their return after they complete training through the APFP.
-Prerequisites for entry into the program is a minimum 2 years of paediatric exposure, maturity of the fellows is a significant advantage to their resilience.
-The program will not duplicate training in an area already offered by the referring centre unless the training capacity for that discipline is exceeded in the region.
-The APFP ensures that the referring centre recognises the South African qualifications acquired by the trainee on his / her return, but these qualifications can not be used to practice in South Africa unless the trainee becomes a resident.
-Once trainees begin the program, they receive mentoring from their training supervisors, facilitator support in exit examinations and clinical and research skills, and support from the in-house administrative team.
-Trainees are encouraged to become part of the training discipline's clinical team. On completion of the program, and on return to their home country, trainees remain in contact with their supervisors, who continue to support them in areas of clinical advice, research, education and service development.
-Formal site visits for trainers to assist trainees in their home settings are also worked into the program.
"We are getting the right people in and are they being supported" explains Professor Wilmshurst, "they become like our family, we have this whole network and then when they go home, we stay in contact with them. We go back and give lectures at their meetings and often we just go back to spend a couple of days with them, seeing what's happening in their setup. It's actually a nice way of keeping the contact."
When asked about the most rewarding part of her work, Professor Wilmshurst smiles, "the most rewarding part of my work is the people, it's the relationships we build with people, that makes it worthwhile to me. I like the people I work with and it's a privilege being here."
"I had a very wonderful mentor and this programme has taught me how important mentors are. He just said, "I'm a neurologist, I love it, it's like the best detective work you could ever do." He was right. In fact, neurology constantly stretches us, it's very humbling, because you constantly realise you have no idea what's going on. I went onto paediatrics and loved it, and then went on to paediatric neurology."
Outcomes of the APFP
Over the last 5 years, the program has had a consistent increase in the number of trainees entering per year and in areas of training undertaken, as well as in the number of affiliated referring countries, which increased from 2 to 13, and referring centres from 2 to 33.
Outcomes include a 98% – 100% 1-year retention rate for trainees returning to work in their home countries. The 60 fellows who completed their training have been working in their home setting for a median of 37 months (range, 1-96 months). Eleven trainees have reached the 5 year post training time period, all still working in their home country.
Long-term outcomes include trainee retention in the home setting; adaptation and development of health care services based on the skills developed; research, education, and training activities; and quantitative and qualitative evidence of changes in health care delivery, morbidity, and mortality rates.
The upgrade and expansion of the PICU at the largest dedicated children's hospital in Sub Saharan Africa, is not only supporting this incredible training initiative, it will also provide the much needed life saving medical equipment that will help doctors and their motivated trainees to investigate, diagnose and treat children.
Help us support the RCWMCH deliver care to the highest possible global standards and brighten the future for children all over Africa.