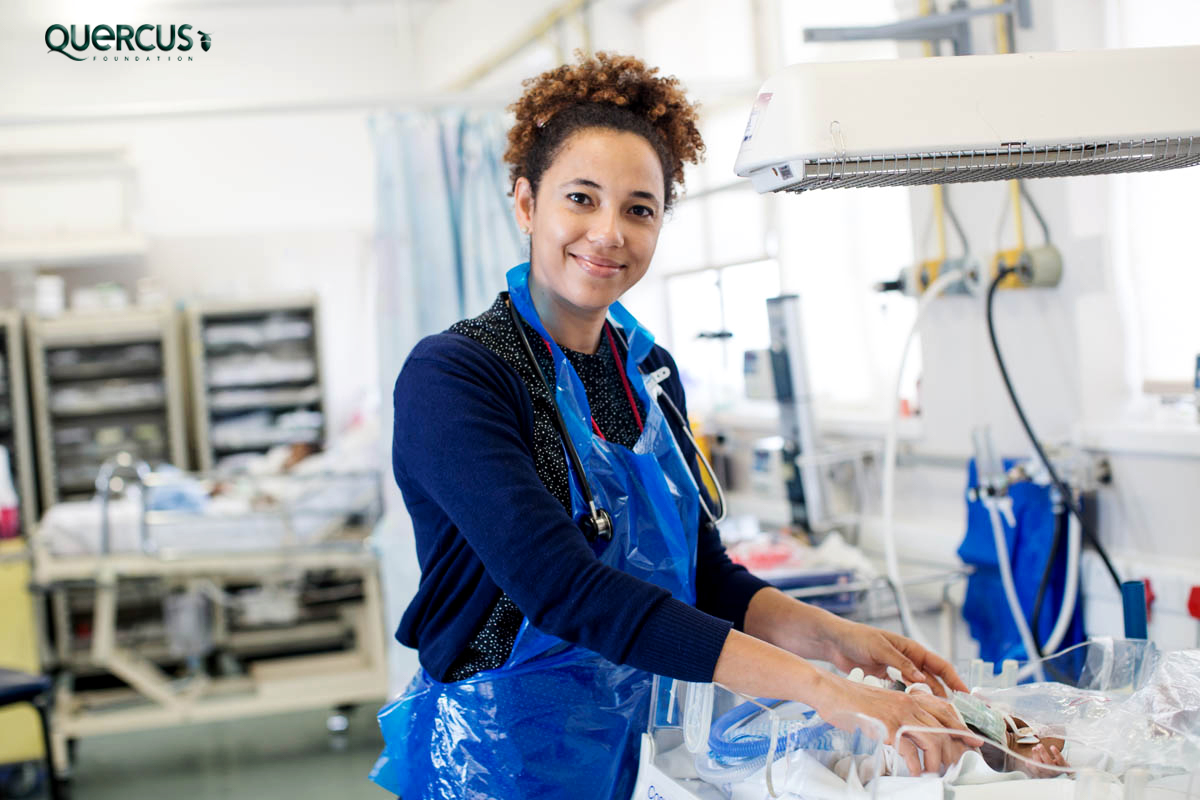 How one woman could save thousands of Ghanaian children: Meet Charlyne Kilba, a wife, mother and doctor determined to change the quality of health care for children in Ghana.
September 20, 2016 | By Lashara van Heerden
I sit and wait in the quiet atmosphere of the top floor of the Red Cross War Memorial Children's Hospital (RCWMCH) for Doctor Charlyne Kilba. Through the open window a flock of birds fly past the backdrop of Table Mountain. All is calm, but below me the hospital is buzzing with doctors, nurses, patients and their families.
Dr Kilba briefly manages to sit down with me to talk about her life away from Ghana whilst training here in Cape Town, South Africa.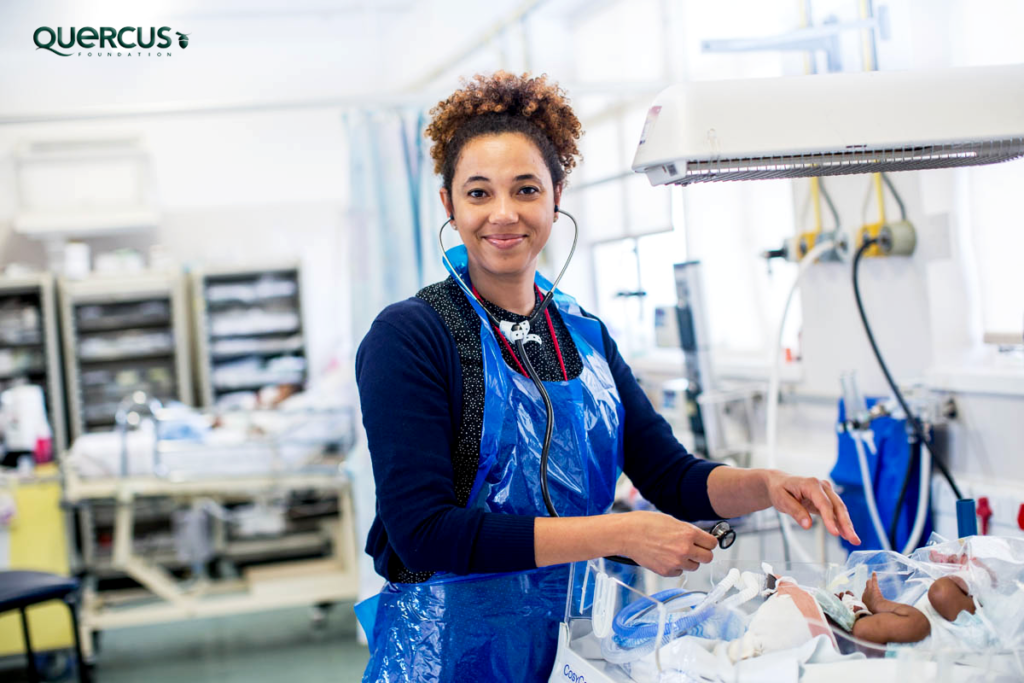 Dr Kilba trained at the Korle-Bu Teaching Hospital in Accra, Ghana, where she explains there is currently no paediatric ICU, and no specialist paediatric intensive care nurses or doctors.
"It's very distressing when we have very sick children that need ICU care and we have to get them into the adult ICU, because that is the only one."
Dr Kilba explains that the outcome was "not very good" for children without any appropriate staff to handle them. "So, I started looking at options of trying to sub-specialise in paediatric critical care, so that we could start off from somewhere."
The Korle-Bu Teaching Hospital established a training partnership with the African Paediatric Fellowship Programme (APFP), an initiative of the RCWMCH and the University of Cape Town (UCT), and sent Dr Kilba to Cape Town, South Africa where APFP provided her with a bursary to start her paediatric training.
APFP was established in 2007 in the Department of Paediatrics and Child Health at UCT, and its strategy is to partner with academic African institutions from places where there is a need. In Kilba's case, there is a definite need for a specialist paediatric ICU unit.
It is through such partnerships that APFP aims to improve child health capacity in Africa to develop expertise in paediatric clinical services, training and research. The programme offers:
Training fellowships for paediatric specialists and sub-specialists from Africa
Training fellowships for child rehabilitative therapists from Africa
Referral centre and post-fellowship support, collaborations and networking for child health specialists.
In anticipation of Dr Kilba's return Korle-Bu Hospital are building a PICU. In order to utilise the space they will expand upwards and have a Paediatric Surgical ward. "They are constructing that now, we identified where our old ER used to be, it was really huge, but it was just a ground floor and the rest of the building was three floors." explains Dr Kilba.
"From a human resource perspective, we really have a lot to do, because unfortunately, from the political perspective, government perspective, they don't realise what a difference human resource training does."
One of Dr Kilba's difficulties is living apart from her husband, "I'm a long-distance wife," she says with a chuckle, as well as temporarily being a single parent. "I came with my two daughters, so settling them into school, finding our way around, that was a bit of a challenge, but thankfully they settled in quite well. They're totally enjoying Cape Town."
"They asked me the other day, 'Mommy, from here, so where are going to go? We should go somewhere else exciting. Let's move to America or London."
Dr Kilba laughs, but it's just one part of the challenge. Beyond her parental duties, it's evident that she feels a strong duty and loyalty to her country and the children who need access to health care.
"There are times when I sit and I have to tell myself it's just for two years and then it will be much better. I see it as a sacrifice that is going to have great benefits, not necessarily for me, per se, there's such satisfaction knowing that you can make a difference when you go back." She pauses, "I think that it's an investment for the children from where I come from."
"It's been an eye-opening experience coming here. Meeting doctors from many other places, because sometimes you don't appreciate what you have or what you don't have until you realise."
The Paediatric Intensive Care Unit (PICU) at the RCWMCH is still under its three-year upgrade and expansion operation and Kilba says, "There's been a lot of noise and dust, so you see the light at the end of the tunnel and you know what that is for, we've all learnt to live with the noise in the background.
"There are times when we've had to divert and go through the emergency exit to zigzag through floors – that's been a bit of an inconvenience.
"We don't have a tearoom or any of those things, but you see where it's going to end. And it's a very necessary upgrade. We don't have isolation, so you have kids with TB coming in there and you have smaller kids who are at risk."
"You have kids who are sometimes coming from the Oncology ward who are on chemotherapy for cancer and their immune system is depressed, and you are putting them in this high risk environment. Not having isolation means that everyone else coming into ICU is at a higher risk, even though we try to minimise the spread through infection control, it's not ideal. We should be able to have isolation," explains Kilba.
There is limited equipment at RCWMCH. Kilba notes that one positive part of the upgrade is the investment into new equipment.
"For the past week we have had very sick children, so the turnover has been low and literally all our ventilators are in use. So, if you want to switch from one type of ventilator to the other, there are none. That's one aspect that we are looking forward to. It get's quite difficult and we have a lot of old ones in the system as well.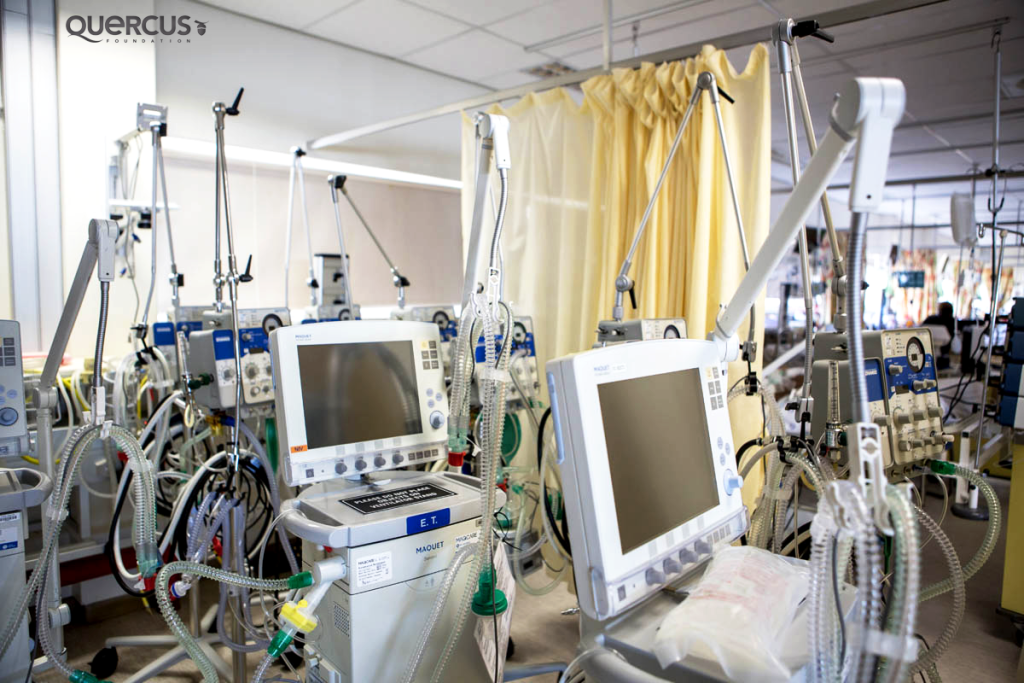 Those (ventilators) are like our second line, you go through your first line and then you move onto your second line. When your second line is done then you're in trouble. That's one bit we're looking forward to, having a better layout and an upgrade of our equipment would be fantastic," she says.
She has always been passionate about children, so all her efforts are motivated by years of dedication and determination. Even though she considered becoming a surgeon, she felt compelled by paediatics and it's evident in her sincerity.
"There's just something about the children, they steal your heart. It's hard to see them sick, but it's so nice to see them get better and that's what keeps us all in there."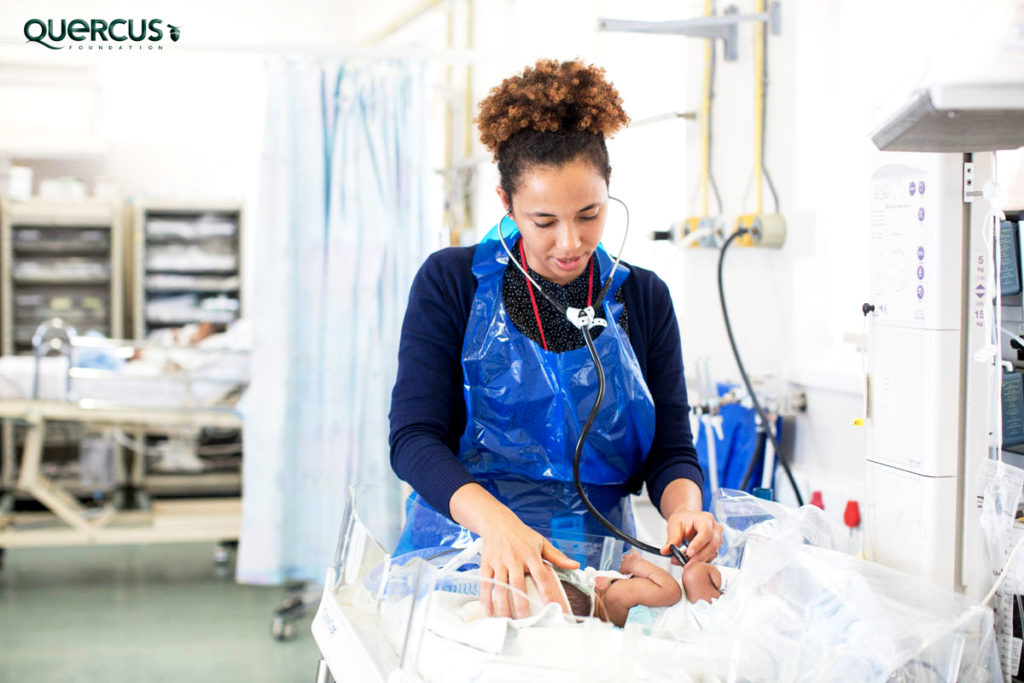 The World Health Organisation estimates that approximately 10,6 million children under 5 years of age die each year. Amongst resource limited nations the burden is heavily skewed towards Africa where almost half of childhood deaths occur.