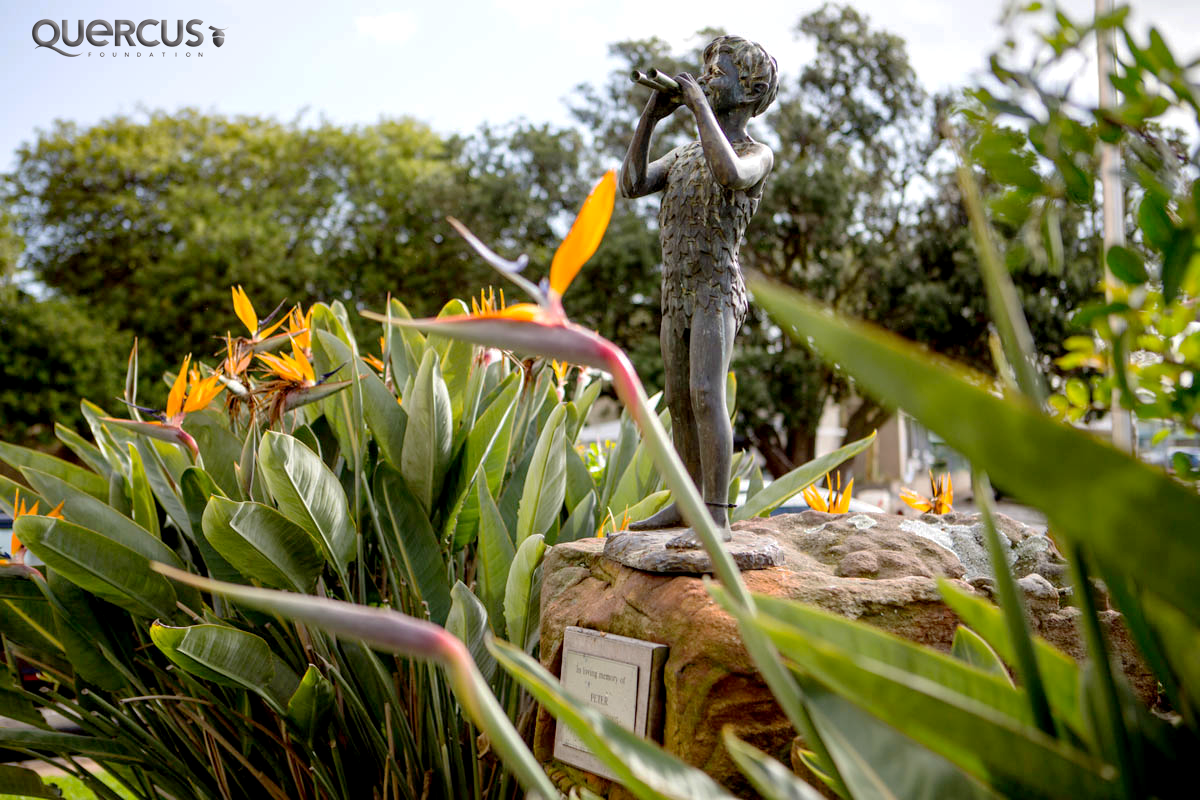 "All the world is made of faith, and trust, and pixie dust." ―J.M. Barrie, Peter Pan
December 28, 2016 | By Toni Calliva
The statue of Peter Pan at the entrance to the Red Cross War Memorial Children's Hospital in Cape Town, South Africa has a special significance. It was erected by WW1 veteran, Vyvyan and his wife Gwen Watson in remembrance of their son Peter who died of diphtheria in 1923, long before a children's hospital existed.
Vyvyan Watson was the chairman of the Cape Red Cross building committee in the years before the Hospital opened in 1956 and was also instrumental in the fundraising and construction of the Hospital. He was a source of inspiration to all those involved in the early days.
Some years after the Hospital opened, Mr Watson paid a visit to Great Ormond Street Hospital in London, where there are numerous references to Peter Pan, a character created by Scottish novelist and playwright J. M. Barrie. Peter Pan is a free spirited and mischievous young boy who can fly and never grows up, Peter Pan spends his never-ending childhood having adventures on the mystical island of Neverland as the leader of the Lost Boys, interacting with fairies, pirates, mermaids, Native Americans, and occasionally ordinary children from the world outside Neverland. Author J.M Barrie included GOSH as a beneficiary in his Will for all future royalties on the sale of the book, films and stage shows.
Inspired by J.M Barrie's legacy to GOSH, Mr Watson returned to Cape Town and commissioned Ivan Mitford-Barberton, a famous Cape Town sculptor to create a statue of Peter Pan in remembrance of his own son Peter.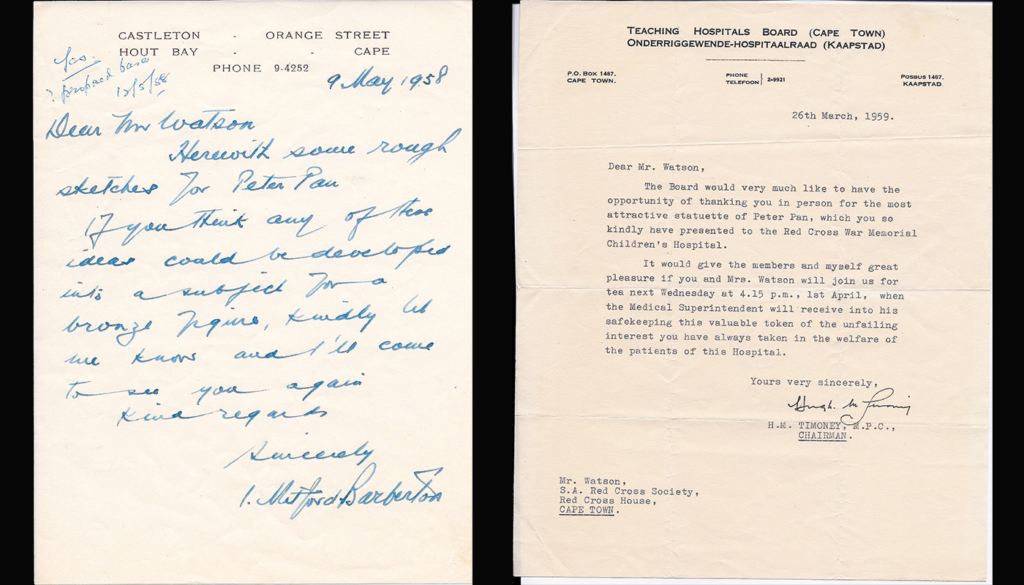 The statue was officially handed over to the Hospital in 1959.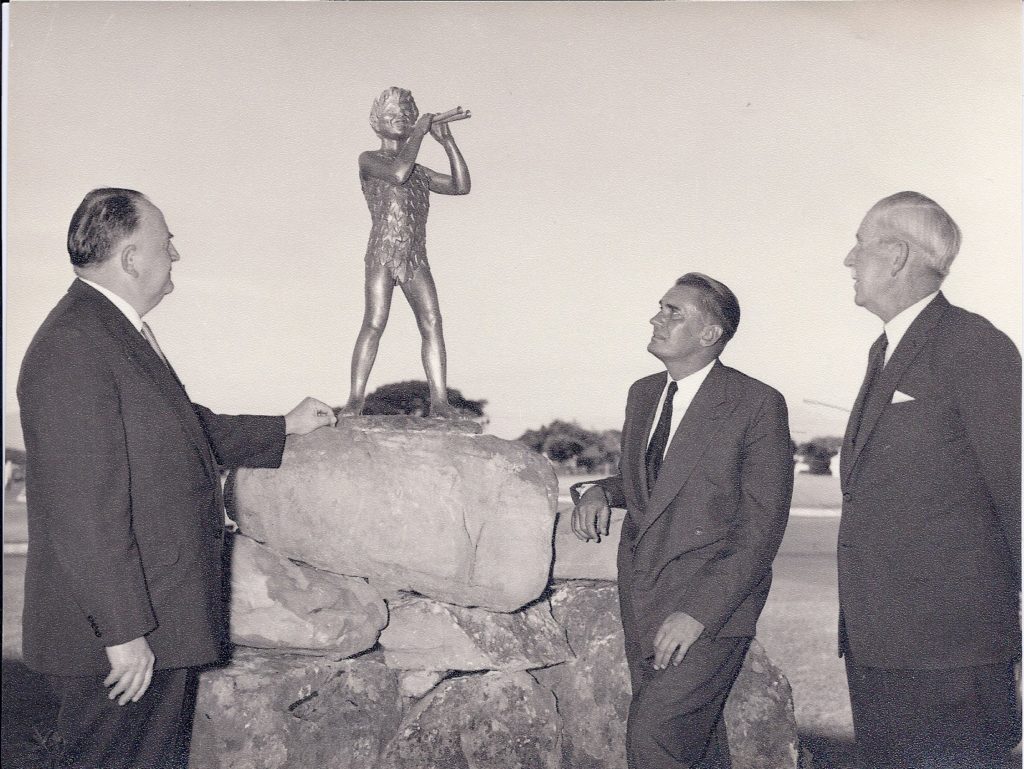 To this day the statue of Peter Pan, a symbol of the eternal child, stands as a poignant memory of Peter Watson.  It is the focal point of the annual Day of Remembrance held on November 11th at the Hospital to honour the Hospital's founding World War Two veterans. Members of the military, the MOTHS, war veterans and their families and the public gather to pay their respects and lay wreaths and flowers at the foot of the statue.
Vyvyan Watson's daughter, Clemmie Hannay-Robertson, spent many hours at the Hospital with her father when it was under construction and in subsequent years, volunteered in the wards at the Hospital.  She was a generous donor and loyal supporter of the Children's Hospital Trust.  When a Garden of Remembrance was established at the Hospital to commemorate the it's legacy donors, it was named in memory of her father and his legacy to future generations of sick and injured children at the Red Cross War Memorial Children's Hospital. Sadly, Clemmie passed away earlier this year at the age of 80 but her memory, and those of her family, will live on in perpetuity at the Red Cross War Memorial Children's Hospital.
"If you shut your eyes and are a lucky one, you may see at times a shapeless pool of lovely pale colours suspended in the darkness; then if you squeeze your eyes tighter, the pool begins to take shape, and the colours become so vivid that with another squeeze they must go on fire. But just before they go on fire you see the lagoon. This is the nearest you ever get to it on the mainland, just one heavenly moment; if there could be two moments you might see the surf and hear the mermaids singing." ― J.M. Barrie, Peter and Wendy